Year 5 and 6 Mixed Football Competition
Springfield attended the second round of the Primary Advantage Football League at Gainsborough Primary School.
On Wednesday 17th January a group of year 5 and 6, girls and boys represented Springfield in the Primary Advantage Football League (round 2).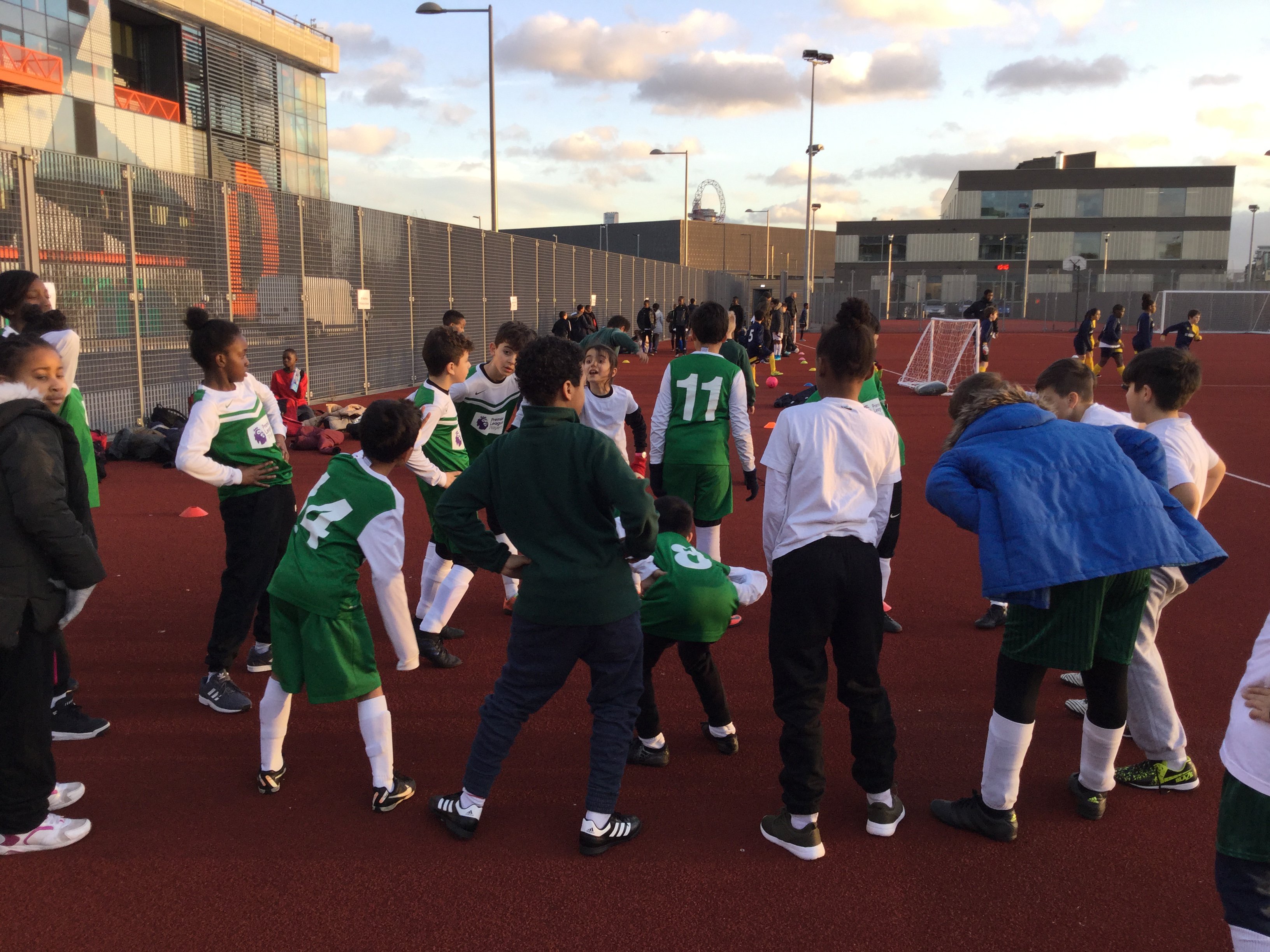 We were all nervous as year 6 stepped on the pitch for their first game. However, there was no need for all the nerves because it was a great start for year 6. Leo, yet again, set the standard by scoring 2 great goals. Seems like all the hard work and training with Mr Javi, Mr Wade and Ms Phillips paid off.
The next game for yr 6 was a tough one. Luckily the defenders (Omara and Hedson) kept the other team away from our goal. The game finished 1-nil to Springfield. Yr 6's last game was against Gainsborough A, this team was top of the league table and we all knew it. Before the game Leo the captain had a talk with all the players, making sure they were feeling confident and composed. It was their last game of the night and the pressure was on. Springfield kept their eyes on the ball and Devan our goal keeper kept his team in order. It was a difficult game and it ended nil-nil.
mean while, whilst all this was taking place yr5 also had their 3 games. The 1st game got cancelled because the the team had to cancel at the last minute. In the end we decided not to waste the time and offered to play a friendly game. The opposing team did not look that friendly, they looked much bigger and much taller than all of us, but that did not stop us trying our very hardest. They managed to score their first goal, some of us were deflated but our captain Bobby, managed to pick us all up with words of encouragement. They managed to score another 2 before the game ended but we didn't put our heads down at all.
We all regrouped after our first game and shared our thoughts on how we could improve. Our second game was about to start. Before kick off we all put our hands in and had a big cheer for ourselves. It was an amazing start, we were all attacking much more, however the ball just wouldn't get into the back of the net. On the plus side the other team had the same luck and the game ended nil-nil.
Our last game was tough as we had lost both of the previous games and were feeling deflated. The year 6 team all came over and gave us some words of wisdom. They all told us how proud they were of us and that they could see that we had improved. This made us all smile and meant that we really enjoyed our final game. Sadly, we lost by 1 goal, but we all enjoyed the experience very much.
We are all looking forward to receiving the results and the 3rd leg of the tournament.
Reported by
Gabriella (yr5)
Springfield Community Primary School
We use a cooperative approach to support children from our rich and diverse community to achieve educational and personal success. We aim to prepare our children for the world by bringing the world into our classrooms and 'taking our classrooms out into the world'.
Want to find out more?
Visit the Springfield Community Primary School website to learn more about the school