Football's coming home!
June 30th was the date of the long awaited Catholic Cup Football Competition. This year, our Y5 and Y6 boys and girls have trained weekly in preparation for the event and their hard work certainly paid off! Both boys and girls teams finished top of their group stages remaining undefeated in all of their matches to make it into the quarter finals. In a tightly fought match, the boys saw their winning streak come to an end but it certainly was not without a fight. All of the boys showed great team work and determination throughout the day and stayed to show their support to our girls side who made it into the final after winning their quarter and semi-final matches. It was a very tense atmosphere in the final match but the girls did not let their nerves get to them. They remained calm and composed and secured a victory for St Clare's, bringing home the trophy and being crown Catholic Cup Champion 2018! A huge congratulations to both teams and thank you for the support of all their friends and family on day!
St Clare's RC Primary School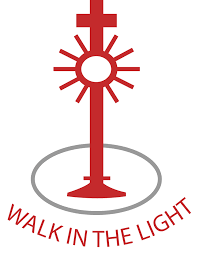 St Clare's is a small primary school in Acklam, Middlesbrough. We have a newly appointed sports crew this year who are eager to get going to make a real difference in our school. As a school we are very passionate about PE love taking part in School Games competitions against other schools in the area. We also enjoy participating in our own intra-house team events against our other class members. This year we are going for Gold again!
Want to find out more?
Visit the St Clare's RC Primary School website to learn more about the school