Every Tuesday night after school, Mrs Harding and Miss Beamson run a table tennis after school club for Year 5 and Year 6.
On Tuesday, our after school Table Tennis club took place. This week Year and Year 6 had a great laugh together while playing table tennis. We all played really well and soon we'll be playing like professionals! Overall, well done to everyone who came along to the session but if I had to pick a star it would be Lucas in Year 5. He put every bit of effort into playing table tennis and played some amazing shots! During the sessions we had music playing in the background and everyone got to choose a song. The room reached boiling temperatures as everyone was giving 100% effort to the session! Hopefully see you all there next week!
St Clare's RC Primary School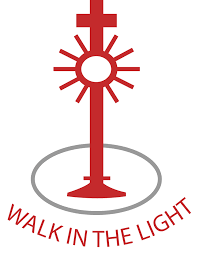 St Clare's is a small primary school in Acklam, Middlesbrough. We have a newly appointed sports crew this year who are eager to get going to make a real difference in our school. As a school we are very passionate about PE love taking part in School Games competitions against other schools in the area. We also enjoy participating in our own intra-house team events against our other class members. This year we are going for Gold again!
Want to find out more?
Visit the St Clare's RC Primary School website to learn more about the school