Bronze Medals for Year 3!
Year 3 Tennis Competition
On Monday afternoon, 8 Year 3 pupils took part in a tennis tournament where they played extremely well and came 3rd. We interviewed a few participants and asked them some questions about their day. Shaun played very well and won 7-2, Louisa played amazingly and won 7-5 against a pupil from St Augustine's and finally Ruby won her match 5-4 against Marton Manor and was very proud of herself. A huge well done to Year 3 and all of the other schools who took part.
Look out Andy Murray!
By Hannah and Tilly
Sports Crew
St Clare's RC Primary School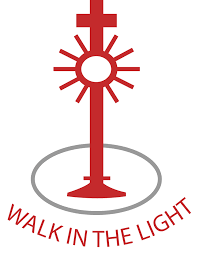 St Clare's is a small primary school in Acklam, Middlesbrough. We have a newly appointed sports crew this year who are eager to get going to make a real difference in our school. As a school we are very passionate about PE love taking part in School Games competitions against other schools in the area. We also enjoy participating in our own intra-house team events against our other class members. This year we are going for Gold again!
Want to find out more?
Visit the St Clare's RC Primary School website to learn more about the school