Year 4 World Cup Football Competition
Year 4 World Cup Football Competition
During sports week, the whole of Year 4 competed in a World Cup Football Competition. We entered 4 different teams and were assigned a team competing in the World Cup. Belgium had a very successful group stage only losing 1 of their 6 matches. Unfortunately we narrowly missed out on making in to the semi-finals by 3 goals as it was so close it was decided on goal difference. A massive well done to the entire class for giving their absolute best and showing excellent determination.
St Clare's RC Primary School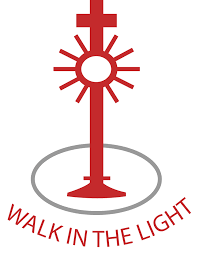 St Clare's is a small primary school in Acklam, Middlesbrough. We have a newly appointed sports crew this year who are eager to get going to make a real difference in our school. As a school we are very passionate about PE love taking part in School Games competitions against other schools in the area. We also enjoy participating in our own intra-house team events against our other class members. This year we are going for Gold again!
Want to find out more?
Visit the St Clare's RC Primary School website to learn more about the school