Year 5 and 6 Girls Tag Rugby Competition
On Wednesday 2nd October 9 girls from Year 5 and 6 went to Middlesbrough Sports Village to play tag rugby against other schools from across the town. After a full day of matches we were tired but thrilled to return to school as runners up!
We left school very excited to play tag rugby after preparing very well during our PE lessons. When we arrived the nerves kicked in a bit as we saw all the other schools. During the morning session we won all of the matches except one which we drew against Easterside. Angelique in particular played extraordinarily well scoring lots of tries for the team.
Following our lunch break we returned to play against the teams in the top league after our successful morning. The teams we faced were Corpus Christi, Berwick Hills, Easterside (AGAIN!) and St. Gerard's. The matches were a bit tougher against these schools but we still managed to beat three out of the four and drew against Berwick Hills. This meant that having the same number of points as Berwick Hills overall, the final result had to be decided on the number of tries scored. Unfortunately, they had more than us and so we finished as runners up. However, we were still extremely proud of our efforts and the silver medals we received.
St Clare's RC Primary School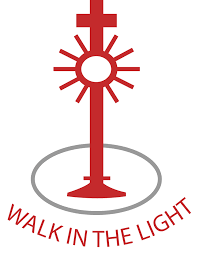 St Clare's is a small primary school in Acklam, Middlesbrough. We have a newly appointed sports crew this year who are eager to get going to make a real difference in our school. As a school we are very passionate about PE love taking part in School Games competitions against other schools in the area. We also enjoy participating in our own intra-house team events against our other class members. This year we are going for Gold again!
Want to find out more?
Visit the St Clare's RC Primary School website to learn more about the school