On Thursday 22nd 2018 it was time for netball .
As soon as Mrs Rogers got to the hall we we started to warm up , we played the passing game were you pass the ball down the line in a zig zag and you can add in as much netballs as you like we added 3. Once we completed that a few times we got into 3 teams, because we have the building work we can't play proper netball so we played dodgeball instead. It was great! My team won all our matches but the other team did amazing as well. Soon it came to the end off the lesson so we gathered all our bits and went home... that was a great netball lesson .
Stebbing Primary School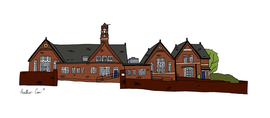 At Stebbing we offer children a safe, nurturing and supportive environment where they can grow and develop to fulfill their potential through a creative and fun learning journey. We encourage children to take ownership of their learning by providing engaging opportunities and equipping them with the skills and knowledge they need to face the challenges beyond primary school.
Want to find out more?
Visit the Stebbing Primary School website to learn more about the school