Eat , sleep , netball ,repeat
On Thursday 8th March at 2:50 all the netballers gathered in the library to run through want going too happen . Around 20 minutes later we arrived at Takely , we got off the mini bus and started to warm up on there courts . The first match started and after the first 15 seconds we scored on that match we drew 1-1 . The matches last for 10minutes , in the second match we scored 5 goals . In the third match we were unstoppable we kept powering on and won that match with I think 3 goals . Now in the last match we scored 1 goal which got us to an over all of 10 goals and Takely scored 2 but they all done amazing .
Stebbing Primary School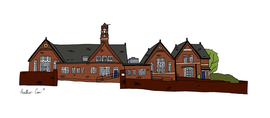 At Stebbing we offer children a safe, nurturing and supportive environment where they can grow and develop to fulfill their potential through a creative and fun learning journey. We encourage children to take ownership of their learning by providing engaging opportunities and equipping them with the skills and knowledge they need to face the challenges beyond primary school.
Want to find out more?
Visit the Stebbing Primary School website to learn more about the school