Tewkesbury KS2 Archery
On yet another warm day in May, we ventured over to Tewkesbury School to compete in the annual archery competition. Made up of two teams; one made up of Year 6 and Edward and the other made up of Year 5s and Year 4s, the children competed in two activities. With support, guidance and encouragement from the Xperience team, the teams participated enthusiastically, learning lots of tactics and techniques to help them to gain more points for their team.
At the end of the event, with spirits high and smiles be worn amongst all of the children, team 1 proudly received the silver Move More medals. Unfortunately, our second team did not received a medal. They finished 5th in the competition.
However, all of the children took part respectfully and positively which is far more important than our finishing position.
Congratulations to our players who were awarded School Games bands, including:
Luke for self-belief
Rachel for respect
Anthony for teamwork
Rose for honesty.
Thank you to Mrs Assheton for attending and supporting at this event with Mrs Featonby.
Team: Aoife, Amelia, Rose, Chloe, Izzy, Anthony, Matthew, Ruben, Edward, Rhys, Daniyal, Alex, Luke, Elliot, Maja, Rachel, Summer M, Frankie.
Tirlebrook Primary School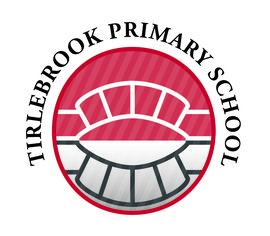 Tirlebrook Primary School is highly committed to PE and school sport. The School Games and its associated values of Respect, Passion, Determination, Self Belief, Honesty and Teamwork are the essential embedded foundations of our approach to PE and school sport as we continue to develop a vibrant curriculum and an exciting array of wider opportunities that promote high quality learning, contribute to healthy lifestyles and provide a breadth of opportunities to organise, participate in and lead in a variety of sports and activities. We are delighted that we are currently holders of the Gold School Games mark - for the fourth successive year.
Want to find out more?
Visit the Tirlebrook Primary School website to learn more about the school