Congratulations! - Frank Holley Memorial Cup
Frank Holley Memorial Cup
This year, after many training hours during Tirlebrook 10, running club and cross country running, we awarded the Frank Holley Memorial Cup (in memory of the first headteacher of Tirlebrook) for commitment to running to Charlotte. Her commitment and enthusiasm for running as been sensational, not just this year but during her entire time in the juniors. She has shown superb progress and her every-growing passion for PE has been shown throughout the year.
Out of all of our committed runners this year, Charlotte has been one of our most consistent members of running club, she has attended every cross country race and she has been recognised by many of her peers for encouraging others and being a fantastic sports role model to others. Keep up the great work Charlotte! You are most definitely a well-deserving winner this year. Congratulations.
Tirlebrook Primary School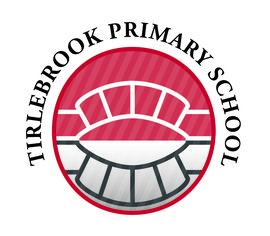 Tirlebrook Primary School is highly committed to PE and school sport. The School Games and its associated values of Respect, Passion, Determination, Self Belief, Honesty and Teamwork are the essential embedded foundations of our approach to PE and school sport as we continue to develop a vibrant curriculum and an exciting array of wider opportunities that promote high quality learning, contribute to healthy lifestyles and provide a breadth of opportunities to organise, participate in and lead in a variety of sports and activities. We are delighted that we are currently holders of the Gold School Games mark - for the fourth successive year.
Want to find out more?
Visit the Tirlebrook Primary School website to learn more about the school