County Cross Country Competition
County Level 3
Cross Country County Competition
On a bright and breezy, beautiful Saturday morning, 10 of our KS2 children, including 2 runners from Year 4, ventured over to St. Edward's Prep School in Cheltenham to compete in a highly competitiive, challenging but exhilarating race. Children from around the county who had successfully earned a top 10 position were invited to compete against each other. Counties included: Stroud, The Forest, Tewkesbury and Gloucester.
The boys Year 5/4 race was first which included Finlay, Owen and Ewan and what a race that was. All of the boys ran phenomenally! Despite the rough terrain, the climbing hills and the blazing sunshine, each boy managed to push themselves to the finish gaining excellent positions. Ewan, one of our youngest competitors, despite a fall at the beginning of the race, showed grit and determination to become the first Tewkesbury Year 4/5 runner home, finishing 15th! What an incredible performance.
Owen and Finlay ran exceptionally well too, gaining positions right next to each other.
The next race was the girls' Year4/5 event, which included Keira and Julia (two Year 4s). Again, they both ran exceptionally well, smiling right through to the finish!
The Year 6 girls' race was extremely competitive but our girls ran their socks off, saving breath for an amazing spring finish in the last part of the race. Unfortunately, our runners did not finish in the top 12 to compete in the next round of the event. However, Ewan did receive a medal for being the first to finish out of the Tewkesbury cluster in the Year 4/5 event.
The results at the end of the morning were as follows:
Tewkesbury 5th in the following races:
Year 4/5 boys
Year 4/5 girls
Year 6 girls
8th in the Year 6 boys race.
Congratulations to all of our runners who made it to the county competiton. It is a fantastic achievment in itself to be invited to such an event but to go, finish and smile at the end - the children should be very, very proud of themselves. At school, we are all really proud of each and every one of you. You conducted yourselves superbly and showed fantastic positive attitudes. Not only that, you were there to support each other too, demonstrating a wonderful community spirit. Well done Tirlebrook and well done Tewkesbury.
Squad: Aaron, Owen, Finlay, Ewan, Charlotte, Gracie, Martha, Harriet, Julia, Keira
Tirlebrook Primary School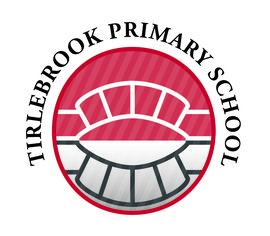 Tirlebrook Primary School is highly committed to PE and school sport. The School Games and its associated values of Respect, Passion, Determination, Self Belief, Honesty and Teamwork are the essential embedded foundations of our approach to PE and school sport as we continue to develop a vibrant curriculum and an exciting array of wider opportunities that promote high quality learning, contribute to healthy lifestyles and provide a breadth of opportunities to organise, participate in and lead in a variety of sports and activities. We are delighted that we are currently holders of the Gold School Games mark - for the fourth successive year.
Want to find out more?
Visit the Tirlebrook Primary School website to learn more about the school