County Runners Announced!
cross country county race
We were thrilled to find out that a 10 of our amazing cross country runners have earned a place in the cross country county race on March 2nd.
During the cross country season, our runners have been required to compete in at least 1 race before and after Christmas. Then, based on their top 3 positions/results, the children were then put into a county team. Amazingly, 10 of our runners made it, with a few waiting patiently in the wings as reserves.
Incredibly, Silas is positioned as the 1st runner overall in the Year 6 boys category meaning he was proudly and comfortably chosen for the county team. Aaron earned 6th position in the Year 6 boys event. An amazing result that has enabled Aaron to also be invited to the county competition.
In the girls' event, Charlotte's performances earned her a superb 2nd position overall out of the Year 6 girls with Gracie sitting happily just below, finishing in 3rd position. Harriet finished in 8th position and Martha in 9th, meaning all four Year 6 girls are going to St. Edward's on March 2nd. Well done to our Year 6 runners!
In the Year 5/4 boys' races, Ewan smashed straight into 1st position, followed by Owen in 6th position and Finlay in 8th. All three boys have ran exceptionally this season, making huge improvements in their finishing places.
In the Year 5/4 girls' event, one of our youngest but extremely talented runners, Keira earned herself a place on the team as she finished in 10th position overall. Amazing to think that she had beaten so many Year 5 girls to gain a place on the team. Tilly and Julia have ran superbly this season were extremely close to gaining a place. We cannot wait to see how well they do next year when they enter as Year 5 runners. They should be very proud of their achievements.
Well done to all of our runners and a huge congratulations to our county team. Ten children representing Tirlebrook at the country cross country competition is just phenomenal! Go Team Tirlebrook!
Tirlebrook Primary School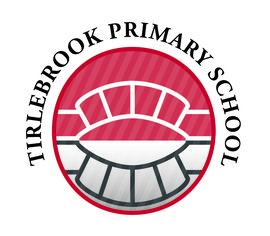 Tirlebrook Primary School is highly committed to PE and school sport. The School Games and its associated values of Respect, Passion, Determination, Self Belief, Honesty and Teamwork are the essential embedded foundations of our approach to PE and school sport as we continue to develop a vibrant curriculum and an exciting array of wider opportunities that promote high quality learning, contribute to healthy lifestyles and provide a breadth of opportunities to organise, participate in and lead in a variety of sports and activities. We are delighted that we are currently holders of the Gold School Games mark - for the fourth successive year.
Want to find out more?
Visit the Tirlebrook Primary School website to learn more about the school