Cross Country Fun Run and Presentation
cross country season finale
All of our eager and dedicated runners were extremely excited to participate in the Tewkesbury fun run, as our cross country season came to an end.
Dressed up in wigs, costumes, funny t-shirts, our team took to the start line ready to finish their season off with a giggle!
It was lovely to see some of our younger students getting involved too, including George from Oak Tree Class.
As the race came to a swirly end, the children gathered in their teams to hear the well-anticipated results of the season, including races 1 - 5.
Awards were given for the top male and female runners, as well as small schools and large school awards.
Silas received the cross country trophy ,as he managed to finished 1st in every race this season apart from one because he was absent. Ewan, one of our youngest runners, also received a medal, as he finished 3rd out of all of the boys. Aaron was also awarded a medal as he came 10th out of all of the boys.
The boys' success did not stop there. Apart from the amazing individual success of our boys, the entire boys' team were awarded the overall trophy as they came 1st!
The girls' results were also superb, as their received 2nd place awards and Charlotte and Gracie received a medal for their fantastic achievements.
What a phenomenal season the children have had. Their hard work, effort and commitment to running have enabled them to not only achieve individually but as a team. Congratulations to all of our runners and good luck to the 10 children who managed to get a place in the county cross country race at the weekend: Silas, Aaron, Ewan, Owen, Finlay, Charlotte, Gracie, Martha, Harriet, Keira.
Tirlebrook Primary School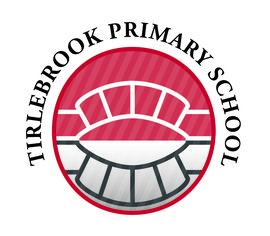 Tirlebrook Primary School is highly committed to PE and school sport. The School Games and its associated values of Respect, Passion, Determination, Self Belief, Honesty and Teamwork are the essential embedded foundations of our approach to PE and school sport as we continue to develop a vibrant curriculum and an exciting array of wider opportunities that promote high quality learning, contribute to healthy lifestyles and provide a breadth of opportunities to organise, participate in and lead in a variety of sports and activities. We are delighted that we are currently holders of the Gold School Games mark - for the fourth successive year.
Want to find out more?
Visit the Tirlebrook Primary School website to learn more about the school