Feet First Dance Festival 2019
This week, 28 of our KS2 and 20 of our KS1 children brushed up on their dance moves, tied their head scarves, dusted their dance shoes and headed to Cheltenham Town Hall for a dance extravaganza!
The Feet First Dance Festival is one of our most exciting and anticipated events of the year. The children work right from September all of the way to March to prepare themselves; learning dance move after dance move and step after step.
During our after-school dance clubs, Mrs Perry and Mrs Booth have worked extremely hard to choreograph and lead the dance groups to not only learn a dance routine for the festival but to improve their stage presence and sparkle!
On the day of the event, after piling onto the coach, the children headed over to Cheltenham to show the audience their amazing dance skills. The event began with a dance procession led by Mrs Leggett in which the children filed a long, excitable line and marched around the town hall in front of their audience.
The KS2 dancers, wearing colour head scarves, led the way and began the festival with their acrobatic routine to Sam Smith's 'La La La'. Using a few cheerleading moves and a lot of complex hand movements, the performers smashed their performance and wowed the crowd, not only by their moves but their smiles and effort too!
Our younger dancers were up next, dancing to the very popular and chart topping, 'Shot-Gun' by George Ezra. The KS1 performers loved their performance and they were extremely proud of themselves for performing in front of such a large crowd. They have thoroughly enjoyed learning their dance routine and they cannot wait to do the dance festival again next year. Some of the children are already asking about what song they can do next year. Comments like that are always lovely to hear. It highlights the purpose of why, as a school, we enter so many amazing things; to hear the children say they cannot wait to do it again!
Well done to all of our performers for their efforts. We are extremely proud of you all!
A very big thank you goes to Mrs Booth and Mrs Perry for their continued commitment, dedication and contribution to our dance clubs. They encourage and enthuse the children wonderfully and it most definitely shows with our little movers.
Thank you to all of the staff who attended the festival. We could not do any of these amazing things without you.
Tirlebrook Primary School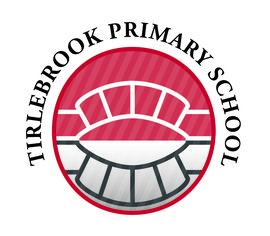 Tirlebrook Primary School is highly committed to PE and school sport. The School Games and its associated values of Respect, Passion, Determination, Self Belief, Honesty and Teamwork are the essential embedded foundations of our approach to PE and school sport as we continue to develop a vibrant curriculum and an exciting array of wider opportunities that promote high quality learning, contribute to healthy lifestyles and provide a breadth of opportunities to organise, participate in and lead in a variety of sports and activities. We are delighted that we are currently holders of the Gold School Games mark - for the fourth successive year.
Want to find out more?
Visit the Tirlebrook Primary School website to learn more about the school