Heidi's Heroes Success
Heidi's Heroes Swimming Intervention Programme and Celebration Day @ The Sandford Lido, Cheltenham - April 2019
This term, five of our KS2 children have participated in the wonderful Heidi's Heroes programme to enable them to develop their confidence, competence and enjoyment of swimming. The children took part in four half-an-hour small group swimming tuition sessions across one week. They were able to work closely with the swimming instructors who could give their full attention to each individual child to enable them to improve and develop in their own specific ways.
But what is Heidi's Heroes? Heidi's Heroes was launched in 2013 as an ongoing and permanent tribute to Heidi Wood, a former world championship swimmer from Cheltenham, who died of cancer in 2012 aged 51. Her legacy lives on through this amazing programme. Working alongside Swim England, formerly the Amateur Swimming Association, they are able to offer children in KS2 the opportunity to develop their swimming confidence but also their life-saving skills.
'Launched last year Swim for Summer has now seen more than 130 primary school children from Cheltenham learn to swim or greatly improve their swimming in an intensive five day coaching course. Heidi's Heroes funded tuition from ASA accredited coaches as well as paying for pool time at Leisure at Cheltenham and at Tewkesbury School pool. After the first course in 2014, 32 children aged nine and ten had learned to swim, or improved their swimming, leaving able to confidently swim 25 metres in line with National Curriculum expectations. Many overcame their fear of the water and learnt to swim. Others proudly achieved their 25 metre ASA certificate and badge.'
A presentation day is held at The Lido after the course in which the excited young swimmers each receive a Heidi's Heroes certificates, achievement badges and goodie bags in front of their proud parents. It was a relatively cold day to attend, but the children thoroughly enjoyed it. Well done to all of our Heidi's Heroes swimmers. Thank you the members of staff who enabled the children to participate, including Mrs Gosden and Mrs Tyrrell.
Find out what the charity are doing and where the money goes; support their events; take part in fundraising; make a donation and read their tribute to Heidi by visiting the website https://www.heidisheroes.co.uk/
Tirlebrook Primary School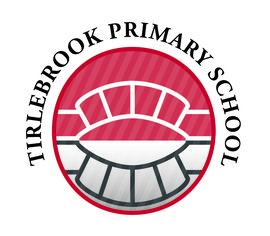 Tirlebrook Primary School is highly committed to PE and school sport. The School Games and its associated values of Respect, Passion, Determination, Self Belief, Honesty and Teamwork are the essential embedded foundations of our approach to PE and school sport as we continue to develop a vibrant curriculum and an exciting array of wider opportunities that promote high quality learning, contribute to healthy lifestyles and provide a breadth of opportunities to organise, participate in and lead in a variety of sports and activities. We are delighted that we are currently holders of the Gold School Games mark - for the fourth successive year.
Want to find out more?
Visit the Tirlebrook Primary School website to learn more about the school