Year 3/4 and Year 5/6 swimming gala competition
This term, we welcomed back the return of our annual house swimming gala.
Beginning with our Year 3 and Year 4 competition, a group of our Year 6 Young Sport Leaders helped to run, lead and organise the event. They set up the swimming pool area, before taking to their stations to help run the competition with roles including: handing out position cards, calculating points, recording scores, organising equipment and finally cheering on, encouraging and supporting the competitors.
The Year 3 and 4 children were eager but nervous about this event. However each child put their all into each of their races, from width races, float and woggle events, length races and relays, the teams worked brilliantly together and they showed extremely positive attitudes throughout the competition.
Each competitor competed in their own individual race within each heat before possibly entering the finals. The fun events then took place, including the largest and smallest splash followed by the stylish dive.
By the end of the competition, all of the children were smiling and thoroughly enjoying a quick, fun splash in the pool before getting out to get changed. It was a fantastic way to celebrate all of the amazing hard work and effort that goes into their swimming lessons both for the staff and the children. Well done to all of our swimmers especially those that pushed themselves and entered their race despite their nerves.
The Year 5 and 6 event was the following day, led by some of our Year 4 children and several members of staff. Like the Y3 and Y4 event, the competition was organised into heats and finals followed by fun events and relays.
From Year 3 to Year 5 and 6, it was phenomenal to see just how effective and valuable the children's swimming lessons are. The progress and confidence displayed by all of our swimmers was admirable and we could not be more proud of each child.
The races were very close, very competitive and very enjoyable to watch. Each swimmer put their all into swimming as fast as they could, both in their individual and team races. The noise that echoed throughout the room was fantastic as each team cheered for their team mates. They all demonstrated excellent teamwork and sportsmanship.
At the end of the competition, the year 3 and 4 event points were collated to find a winner of their event and the points for the year 5 and 6 event were collated. All of the points from both events were then added together to identify an overall house swimming gala winner.
The winner will be announced this week!
Year 3/4:
4th position with 54 points = Beauchamp
3rd position with 66 points = Hastings
2nd place with 75 points = Wenlock
1st place with 81 points = Montague
Year 5/6:
4th position with 54 points = Hastings
3rd position with 58 points = Beauchamp
2nd place with 71 points = Wenlock
1st place with 78 points = Montague
Overall points:
4th position with 112 points = Beauchamp
3rd position with 120 points = Hastings
2nd place with 146 points = Wenlock
1st place with 159 points = Montague
Congratulations to all of our teams. Well done Montague!
Tirlebrook Primary School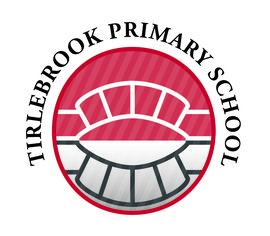 Tirlebrook Primary School is highly committed to PE and school sport. The School Games and its associated values of Respect, Passion, Determination, Self Belief, Honesty and Teamwork are the essential embedded foundations of our approach to PE and school sport as we continue to develop a vibrant curriculum and an exciting array of wider opportunities that promote high quality learning, contribute to healthy lifestyles and provide a breadth of opportunities to organise, participate in and lead in a variety of sports and activities. We are delighted that we are currently holders of the Gold School Games mark - for the fourth successive year.
Want to find out more?
Visit the Tirlebrook Primary School website to learn more about the school