Inter-House Benchball Competition
Y5/6 inter house competition
Yesterday, our Year 5 and Year 6 children came together to compete in their very first Bench ball competition. The children thoroughly enjoyed competing in their houses, sing tactics and skills to try and defeat the other teams.
In the first round of games, Hastings and Beauchamp beat their opponents to gain their house team points. Wenlock and Montague then beat the opposition to win points for their team too. As the games continued and the points were scored and recorded, each team worked brilliantly together to try and win their matches. Every game was very close and the children seemed to thoroughly enjoy the competition.
In the end however, there could only be one winner...
With points collated, it seemed we had a draw; Beauchamp and Wenlock both gained the highest points. Therefore goal difference was then considered.
Wenlock are officially this year's Bench Ball House Champs, followed very, very closely by Beauchamp!
Well done to all of the children who participated with such positive attitudes. Thank you to all of the staff who were involved; scoring, timing and organising the event.
This is definitely an event we need to do again next year!
Tirlebrook Primary School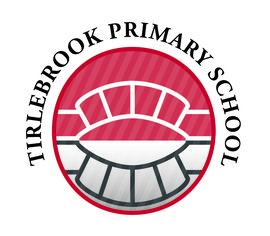 Tirlebrook Primary School is highly committed to PE and school sport. The School Games and its associated values of Respect, Passion, Determination, Self Belief, Honesty and Teamwork are the essential embedded foundations of our approach to PE and school sport as we continue to develop a vibrant curriculum and an exciting array of wider opportunities that promote high quality learning, contribute to healthy lifestyles and provide a breadth of opportunities to organise, participate in and lead in a variety of sports and activities. We are delighted that we are currently holders of the Gold School Games mark - for the fourth successive year.
Want to find out more?
Visit the Tirlebrook Primary School website to learn more about the school