Mini-Red Tennis Competition
YEAR3/4 Tennis competition at Tewk School
During a bright and sunny evening, at Tewkesbury School, 3 teams of Year 4 competitors came together to participate in the 'Move More' Mini-Red Tennis Festival.
Splitting into pairs, the 12 children were involved in 5 matches, playing a range of schools from Tewkesbury and they even played each other!
The teams worked really well together and their skill level developed brilliantly over the course of the evening. More importantly, the participants thoroughly enjoyed themselves.
Although there was not any medals or awards, children were awarded School Games bands for their attitudes. Congratulations to all of our children who received a band, including:
Oliver, Maja, George R, Julia, Tilly and Molly.
Well done to all of our teams for their fantastic attitudes. It was an extremely successful event that most definitely served it's purpose; developing skills, enjoying friendly competition and playing a variety of sports.
Team: Tilly, Julia, Keira, Molly, Chloe, Maja, Ewan, Oliver, Paddy, Bobby, George R, George T.
Tirlebrook Primary School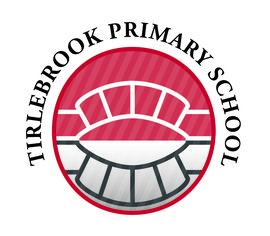 Tirlebrook Primary School is highly committed to PE and school sport. The School Games and its associated values of Respect, Passion, Determination, Self Belief, Honesty and Teamwork are the essential embedded foundations of our approach to PE and school sport as we continue to develop a vibrant curriculum and an exciting array of wider opportunities that promote high quality learning, contribute to healthy lifestyles and provide a breadth of opportunities to organise, participate in and lead in a variety of sports and activities. We are delighted that we are currently holders of the Gold School Games mark - for the fourth successive year.
Want to find out more?
Visit the Tirlebrook Primary School website to learn more about the school