Netball League - Go for Gold!
League success
This week saw the return of the netball league for our Year 5/6 netball team. After a very successful round 1 of the league back in Autumn, where the team had accumulated enough points to secure 2nd place, they were excited to return to the courts to try and finish the league in top position to gain the gold!
After a warm up and a team talk, the team were ready to go. Led by our netball captain, Gracie, the team entered their first match against Twyning and what a match that was! Not only did Tirlebrook win the game but they managed to score 9 goals - 7 scored by William and 2 by Gracie. Not only that, they also managed to defend excellently, meaning that Twyning did not score 1 goal during the whole game.
The match gave the team a good boost of confidence to enter match 2. This time, we were up against the team who were currently held in first place with 15 points against our 13, Ashchurch. The game was tough, competitive and challenging, but our team pulled through, worked superbly as a team and their efforts gained them a 5 - 1 victory. This time with Charlotte and Matthew in shooting positions.
They went straight into the next match against John Moore. Again, their effort and communication was excellent, enabling them to score 4 - 0.
The time came for the final match against Tewkesbury C of E Primary School. The team had already swapped positions several times as part of the rotation High 5 rules. Their performance, however, was not effected. This game involved every player playing in the position that they were least familiar with and it really challenged them to alter their tactics, defence and skill level. By the end of the match, although Tewkesbury C of E scored 1 goal, our Tirlebrook team came back fighting and won 5 - 1.
At the end of the competition, schools, staff, parents and players gathered to hear the results of the tournament. Before the results were announced, some of the players were awarded School Games bands for their role-model attitudes and effort. Congratulations to Gracie who was awarded a self-belief band and William for earning another respect band. Something that is highly valued at Tirlebrook School.
The results of the competition were calculated using the points awarded from both round 1 and round 2. The top 3 schools, therefore receiving a Move More medal, were: in 3rd position The John Moore, 2nd Ashchurch and in 1st position, earning a gold medal, Tirlebrook!
The team were delighted! This result was also made possible by Ruby and Finlay who attended round 1 of the league, earlier in the year. Therefore they too have received a gold medal for their performance.
The results from the tournament mean that Tirlebrook will now go on to play Grangefield in a play-off for a place in the county competition on April 2nd. Good luck to our team and well done!
Squad for round 2: Gracie (captain), Charlotte, Zoe, William, Matthew.
Tirlebrook Primary School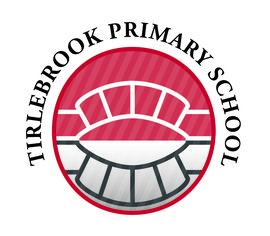 Tirlebrook Primary School is highly committed to PE and school sport. The School Games and its associated values of Respect, Passion, Determination, Self Belief, Honesty and Teamwork are the essential embedded foundations of our approach to PE and school sport as we continue to develop a vibrant curriculum and an exciting array of wider opportunities that promote high quality learning, contribute to healthy lifestyles and provide a breadth of opportunities to organise, participate in and lead in a variety of sports and activities. We are delighted that we are currently holders of the Gold School Games mark - for the fourth successive year.
Want to find out more?
Visit the Tirlebrook Primary School website to learn more about the school