Country Play Off
County Netball Play-Off - Tuesday, 2nd April 2019
Due to our fantastic success in the Tewkesbury Netball League, our netball team went through to play the winners of the Cheltenham Netball League, Grangefield to determine who would represent the Tewkesbury and Cheltenham area in this year's county finals. It was clear quite early on as to how Grangefield had managed to defeat the other Cheltenham teams, as their netball speed, fleuncy and accuracy was excellent. They most certainly provided our team with a good level of challenge! Despite Grangefield's superb performance and confidence, our players worked extremely hard to keep defending and regain possession. Unfortunately for our team, in the end, Grangefield won by a scoreline of 6-3. The end of the match was very postive. Our teams shook hands, congratulated each other and shared a juice and some sweets before parting ways. Our team were slightly disappointed but were reminded that they have worked so hard and so positively throughout this netball season. Not only had they won the league but they had won the cup too. Despite a final defeat, our team should be extremely proud of themselves for what they have accomplished. We most certainly are. Congratulations to Grangefield on their success. We wish them every bit of luck for the county competitions.
Squad: Gracie J (captain), William B, Ruby B, Matthew F, Zoe H & Charlotte P
Tirlebrook Primary School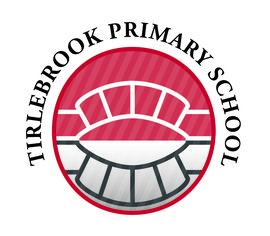 Tirlebrook Primary School is highly committed to PE and school sport. The School Games and its associated values of Respect, Passion, Determination, Self Belief, Honesty and Teamwork are the essential embedded foundations of our approach to PE and school sport as we continue to develop a vibrant curriculum and an exciting array of wider opportunities that promote high quality learning, contribute to healthy lifestyles and provide a breadth of opportunities to organise, participate in and lead in a variety of sports and activities. We are delighted that we are currently holders of the Gold School Games mark - for the fourth successive year.
Want to find out more?
Visit the Tirlebrook Primary School website to learn more about the school