Non-Stop Cricket Festival
non-stop cricket inter school competition
Yesterday, in the glorious February sunshine, 10 of our Year 4 and Year 5 children visited [email protected] to participate in the Non-Stop Cricket Festival, oraganised by Move More but supported by the Gloucestershire Cricket Board.
The competition involved playing a variety of games against different schools with each team completing one inning each. The team with the most runs won each game. Later in the afternoon, the teams were then placed into various groups with a progression to the semi finals and eventually the final!
At the end of the event, the team won 3 out of 5 matches, losing two games; one against Spring Bank and one against Rowanfield. Their victory games were against Bishops Cleeve, St Johns and Oakwood.
Our team were extremeluy excited to received a School Games band each for their attitude and effort. Lily was awarded determination, Isabelle, Ayan, Bobby, Edward B and Edward F were awarded teamwork, something that is most definitely required, and Lola received respect. Byran was then awarded determination and Alex achieved a passion band. Scarlet walked away from the event with not one but TWO School Games bands; one for determination and one for teamwork. What a fantastic achievement!
At the end of the day, the children returned to school extremely excited and proud. They had had a fantastic day, filled with exciting games, matches, awards, teamwork and enjoyment. This is most definitely an event that we will not want to miss out on next year.
Thank you to all of the organisers, children and staff who attended. Mrs Gosden and Mrs Assheton attended the event with the team and supported the children throughout. Thank you.
Squad: Ayan, Byran, Edward B, Edward F, Lola, Scarlet, Lily, Isabelle, Bobby, Alex.
Tirlebrook Primary School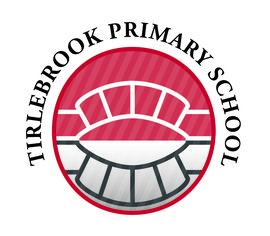 Tirlebrook Primary School is highly committed to PE and school sport. The School Games and its associated values of Respect, Passion, Determination, Self Belief, Honesty and Teamwork are the essential embedded foundations of our approach to PE and school sport as we continue to develop a vibrant curriculum and an exciting array of wider opportunities that promote high quality learning, contribute to healthy lifestyles and provide a breadth of opportunities to organise, participate in and lead in a variety of sports and activities. We are delighted that we are currently holders of the Gold School Games mark - for the fourth successive year.
Want to find out more?
Visit the Tirlebrook Primary School website to learn more about the school