Panathlon 2019
A team of 9 KS2 children, excited and enthused, headed over to Allsaints Academy in Cheltenham for the annual 'Move More' Panathlon.
The event is filled with a variety of activities, each one aimed at developing an area of the children's physical development. Not only that, the teams must work together to collect points, meaning their co-operation was also needed throughout. Each activity was led and scored by a School Games organiser, who were extremely good at encouraging the teams, teaching them new skills and helping them to develop tactics.
From target throwing, rolling, aiming, the children were engulfed in excited! They had a fabulous time in their bright green Panathlon t-shirts.
At the end of the competition, with all points collected and totalled, Tirlebrook were awarded the silver Panathlon medal and what an impressive medal it was! With their fantastic efforts and teamwork, the team achieved an impressive 2nd place award, which they were very, very proud of.
Two of our team members were also awarded a School Games wrist band. Jaelynn was awarded respect and Leland was awarded passion.
Congratulations to our fantastic and positive team. We are so glad that you had such an enjoyable experience.
Team: Leland, Jaelynn, Ayan, Byran, Evie, Hayden, Tianna, Summer, Ava
Tirlebrook Primary School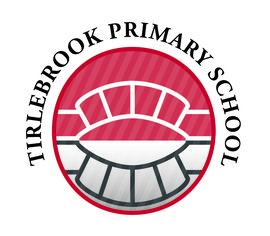 Tirlebrook Primary School is highly committed to PE and school sport. The School Games and its associated values of Respect, Passion, Determination, Self Belief, Honesty and Teamwork are the essential embedded foundations of our approach to PE and school sport as we continue to develop a vibrant curriculum and an exciting array of wider opportunities that promote high quality learning, contribute to healthy lifestyles and provide a breadth of opportunities to organise, participate in and lead in a variety of sports and activities. We are delighted that we are currently holders of the Gold School Games mark - for the fourth successive year.
Want to find out more?
Visit the Tirlebrook Primary School website to learn more about the school