Quicksticks Hockey Finals
Finals night
Finals night was finally here and the team could not wait to get stuck in to playing competitive Quicksticks again.
This week, all teams were placed into groups depending on their success during the first event. Our team was happily placed in group B alongside Charlton Kings Junior School, Prestbury and Rowanfield. Therefore they only had 3 matches to play before the, now well-loved, Quicksticks season was over.
During their first match, Tirlebrook unfortunately lost 3-0 to a very strong and quick team, Charlton Kings. However, our team saw it as a perfect learning opportunity. They congratulated the opposition, said their 3 cheers and off they went for match number 2.
Their second game was more successful as they managed to score 2-0 against Prestbury. Their attacking was brilliant but our defence was on fire! Every team player demonstrated fantastic defence skills and showed no fear as they went in for each block or tackle.
In the final match against Rowanfield, the team stormed to victory with a 4-0 win. Matthew wiggled his way through their defence to score most of our goals in this game with our strong defence ensuring that the ball stayed in our attacking half.
Every single player finished the event with a huge smile on their face and a new passion for hockey. They were so disappointed that the competition had came to a close.
However, before we could leave and hang up our sticks, the team gathered with all of the other schools to say well done to each other, say thank you to the staff and parents who had attended and to reward School Games bands to those children who had been recognised by the staff or umpires during both events.
Congratulations to Rose for achieving a self-belief band. She was a superb captain throughout the competition. Well done to all of our players. You really did impress myself and the families watching. You put your skills to the test, showed consistently positive and determined attitudes and most importantly, respect to all.
Squad: Rose (captain), Gracie, Charlotte, Finlay, William, Owen, Matthew, Joshua.
Tirlebrook Primary School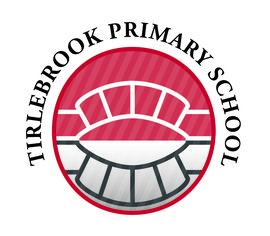 Tirlebrook Primary School is highly committed to PE and school sport. The School Games and its associated values of Respect, Passion, Determination, Self Belief, Honesty and Teamwork are the essential embedded foundations of our approach to PE and school sport as we continue to develop a vibrant curriculum and an exciting array of wider opportunities that promote high quality learning, contribute to healthy lifestyles and provide a breadth of opportunities to organise, participate in and lead in a variety of sports and activities. We are delighted that we are currently holders of the Gold School Games mark - for the fourth successive year.
Want to find out more?
Visit the Tirlebrook Primary School website to learn more about the school