Quicksticks Hockey Round 1
Quicksticks hockey competition
During the first round of the Quicksticks Hockey competition at Pates Grammar School, our team worked superbly together to compete in 7 games against different schools.
Their first game, which was against Grangefield, was a great game to start with as it challenged our team and prepared them for the following matches. Although our team lost 2-0, their spirits were high and their attitudes were positive. They cheered each other on from the sideline and they continued to work hard to give Grangefield a challenging game.
Fortunately, our team went from strength to strength and the knock in the first game actually boosted their determination to push them forward into the next few matches. They drew 1-1 against Oakwood, they worked brilliantly against Rowanfield to win 4-0 and St Johns, winning 2-0. Not only were the team scoring goals but their defence work was superb and they were successful in preventing the teams for scoring against them.
The next match was sure to be a tough one, with Bishops Cleeve 1 being our opposition (the team that actually won the competition overall at finals night). Bishops Cleeve team 1 were a challenging team. Their strong passes, quick defence and skillful ball play enabled them to score 5-0 against our team. However, our players continuted to show respect and self-belief. They cheered, applauded and shook hands with the team before having a well-earned rest.
Our success rose again in the next part of the evening, as we won 2-0 against Prestbury 1, drew 1-1 against
Charlton Kings Junior School and won 2-0 against St Marks in our final match.
At the end of the evening, our hockey team finished with 4 wins, 2 draws and 2 losses. Not bad considering the children had not competed in a hockey competition before. They had also only had a few weeks of practice at Hockey Club.
The children were really pleased with their performance and the adults and staff who attended were thrilled with their hockey skills and sportsmanship.
By the end of the event, the children were only more excited, more competitive and more prepared to enter next week's finals night.
Well done to all of our team members and thank you to all of the parents and families who helped to support and transport the team.
Squad: Rose (captain), Charlotte, Gracie, Finlay, William, Owen, Joshua, Matthew.
Tirlebrook Primary School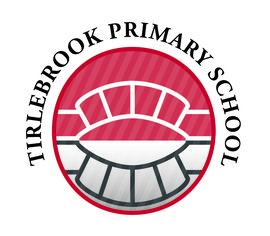 Tirlebrook Primary School is highly committed to PE and school sport. The School Games and its associated values of Respect, Passion, Determination, Self Belief, Honesty and Teamwork are the essential embedded foundations of our approach to PE and school sport as we continue to develop a vibrant curriculum and an exciting array of wider opportunities that promote high quality learning, contribute to healthy lifestyles and provide a breadth of opportunities to organise, participate in and lead in a variety of sports and activities. We are delighted that we are currently holders of the Gold School Games mark - for the fourth successive year.
Want to find out more?
Visit the Tirlebrook Primary School website to learn more about the school