Tewkesbury Swimming Gala
We began our year, 2019, with a great SPLASH! as the children prepared themselves for the Move More Swimming Gala at Tewkesbury School.
Along with many other schools, our team, made up of 6 keen, excited swimmers, changed, got onto poolside and warmed up to begin our annual swimming gala.
The event begins with the individual heats, in which Amelia and Charlie competed in the front crawl race, both finishing in an impressive 1st position. The success did not stop there, as Charlotte and Owen both stormed to victory in their individual back crawl races. Charlotte finished in 1st position and Owen finished in a very respectful 2nd place position. The breast stroke race finished the heat races and Gracie and William competed brilliantly; Gracie finished first in her race and William finished 3rd. Amazing results for the whole team.
The well-anticipated canon relay was the next event in which the whole team competes as a team. Impressively, our team marched through to the finish, achieving 1st position! What a superb result for the team and what amazing teamwork on show.
As the children moved through to the final, the team began celebrating their amazing achievements so far. It was very clear that children were having a fantastic time. During the final races, every child pushed themselves to the limit, putting their swimming techniques and stamina to the test. Amelia and Charlie, yet again, glided their way through the water at speed, achieving yet another 1st position each! Charlotte and Gracie also came 1st in their individual final races. Owen and William performed superbly too, achieving 3rd position in their finals race. The team then headed back to their start line for the canon relay final and they gracefully won their team race again.
It was then time for the fun/ non-scoring events, including 'Largest Splash', 'Smallest Splash', and 'Stylish Dive'. Congratulations to Tredington and Tewkesbury C of E Primary School for their success in the 'Largest Splash' and 'Stylish Dive'. Amelia managed to gain another win during the event, coming 1st in the 'Smallest Splash' event.
Overall, the competition was an extremely successful and positive event for our school. Not only did the children represent the school superbly, showing respect, teamwork and a positive attitude, but they also showed phenomenal determination and effort. We cannot praise the children enough for their attitudes, despite their success in their races.
When the scores were in and the points had been counted, our team were awarded gold Move More medals, in 1st position with 45 points. Ashchurch were awarded 2nd position and silver medals with 39 points and Twyning gained 3rd position and bronze medals with 29 points.
Thank you to all of the organisers and staff involved in the event. It was fantastic to see so many children going above and beyond to apply their swimming skills and to push their swimming skills to the limit. Well done!
Squad: Amelia B, Gracie Janes, Charlotte Peirce, Charlie Cull, William Bethel, Owen Burford
Tirlebrook Primary School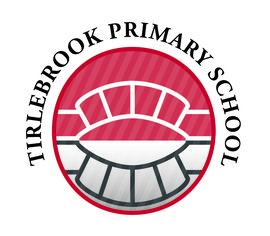 Tirlebrook Primary School is highly committed to PE and school sport. The School Games and its associated values of Respect, Passion, Determination, Self Belief, Honesty and Teamwork are the essential embedded foundations of our approach to PE and school sport as we continue to develop a vibrant curriculum and an exciting array of wider opportunities that promote high quality learning, contribute to healthy lifestyles and provide a breadth of opportunities to organise, participate in and lead in a variety of sports and activities. We are delighted that we are currently holders of the Gold School Games mark - for the fourth successive year.
Want to find out more?
Visit the Tirlebrook Primary School website to learn more about the school