Tewkesbury Cross Country Season Continues - Race 4
Cross Country Race 4 out of 5
Despite a very busy and active day yesterday, performing in our own whole school I-Sing-Pop concert, the children performed superbly in our 4th race of the cross country season.
Tirlebrook continued to show great commitment, having nearly 30 KS2 children representing our school. Considering their busy schedule and their phenomenal I-Sing-Pop performances, the children worked their socks off, many gaining a PERSONAL BEST during their race.
Silas and Charlotte were our first runners home with Silas starting and finishing in 1st position. Charlotte also ran extremely well, gaining a fantastic 3rd place finish.
Gracie, Harriet, Keira and Tilly were the next 4 girls home, all finishing in the top 20! A fantastic result for the girls!
Leah, Chloe, Sophie, Isobel and Julia ran superbly too, finishing in the top 50 girls and some in the top 30. They really worked hard and pushed themselves during this week's race, even though the route had been changed to create more challenge, the girls most certainly did not let that effect their performance or confidence. If anything, they actually performed even better - showing the great grit and determination that we love to see in our pupils.
The boys' race was just as competitive and just as impressive! Again, many of our runners achieved PERSONAL BESTS!
Ewan, Aaron, Owen, Finlay and William were the next in line for the finish - all achieving a top 20 place! Ewan, one of our youngest runners in the competition stormed to victory gaining a 3rd position. Every single runner fought for their place right until the end. Finlay and William also achieved a personal best and they ran exceptionally well!
George and Freddie worked really hard too and gained a top 50 position - showing great consistency in their running in what is a very competitive race.
Edward, Paddy, Rhys and George R ran extremely well too - trying their best, running against the hills and wind and gaining great finishing places. We are really proud of every single one of them.
The cross-country is a wonderful community event where all of the children consistently try hard, challenge themselves and support each other fantastically!
We are so proud of you all and we think you are all performing excellently! Well done to you all.
Thank you to our staff team for supporting the children and for helping organise the event with Mrs Leggett. Bring on next week!
Squad: Charlotte, Gracie, Harriet, Sophie, Isobel M, Leah, Chloe, Tilly, Julia, Keira, Silas, Aaron, Owen, Freddie, Rhys, Edward, Finlay, William, Ewan, George R, George T, Paddy.
Tirlebrook Primary School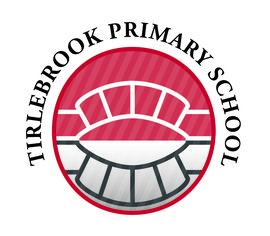 Tirlebrook Primary School is highly committed to PE and school sport. The School Games and its associated values of Respect, Passion, Determination, Self Belief, Honesty and Teamwork are the essential embedded foundations of our approach to PE and school sport as we continue to develop a vibrant curriculum and an exciting array of wider opportunities that promote high quality learning, contribute to healthy lifestyles and provide a breadth of opportunities to organise, participate in and lead in a variety of sports and activities. We are delighted that we are currently holders of the Gold School Games mark - for the fourth successive year.
Want to find out more?
Visit the Tirlebrook Primary School website to learn more about the school