Tewkesbury Netball Cup Success!
Gold again!
This week, our netball team competed in the Tewkesbury Netball Cup, at Tewkesbury School. With the league trophy under the belt, the team were eager to try and defend their title and to gain the cup trophy too.
The teams were split into pools. The first round of matches meant that Tirlebrook faced Carrant Brook, Ashchurch and Twyning 1 before finding out who they would be competing against in the semi-finals.
During their first match, our team worked superbly to beat Carrant Brook 7-0. Both Finlay and Gracie worked excellently to score 7 amazing goals.
As the rotations went underway, the team swapped bibs and prepared themselves for a challenging match against Twyning 1. Their efforts were not missed, as the team managed to score 1-1, meaning 3 points were awarded for a draw. The teams were quite clearly well matched!
In their final game against a highly competitive team, Ashchurch, the team had quite a slow start and it was looking quite likely that we were going to lose out on this game. However, in the final minute of the game, they kicked into fight mode and scored a fantastic 4 goals in 1 minute! This meant that the final score was 4-3 to Tirlebrook and another win for our school.
As the points were collated, Mrs Leggett then finalised the arrangements for the semi-finals. In our pool, Carrant Brook finished 4th, Ashchurch 3rd and Twyning 2nd. The team had managed to gain a 1st position in their pool meaning they would go through to the final to win either the gold or the silver Move More medals.
Their final game was nail-biting, breath-taking, heart-racing, as each team worked superbly to not onyl score but to defend. In our game, against Tewkesbury C of E Primary School, each team only managed to score 1 goal each before the final whistle was blown. Mrs Leggett then announced that the next goal would be the winner. This then added to the huge amount of anticipation already present.
Unfortunately, the defending was just too strong and each team pushed themselves to the limits to try and win the game. Mrs Leggett then blew the whistle and announced that both teams would share the win and earn a gold Move More medal.
Congratulations to our amazing team yet again. Not only have they won the league but they have also won the cup. For Tirlebrook, this is the second year running that we have won gold in both events. Tonight, the team will fight for their place at the county finals in Cheltenham. Good luck to our team and well done to you all for your amazing efforts.
Congratulations to Charlotte for earning a self-belief School Games band and Oakley for determination.
Squad: Charlotte (Captain), Gracie, Zoe, Leah, Finlay, Owen, Oakley,
Tirlebrook Primary School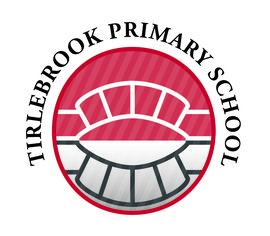 Tirlebrook Primary School is highly committed to PE and school sport. The School Games and its associated values of Respect, Passion, Determination, Self Belief, Honesty and Teamwork are the essential embedded foundations of our approach to PE and school sport as we continue to develop a vibrant curriculum and an exciting array of wider opportunities that promote high quality learning, contribute to healthy lifestyles and provide a breadth of opportunities to organise, participate in and lead in a variety of sports and activities. We are delighted that we are currently holders of the Gold School Games mark - for the fourth successive year.
Want to find out more?
Visit the Tirlebrook Primary School website to learn more about the school