Tewkesbury Tag Rugby Festival
Tag Rugby
A team of eager rugby players ventured over to Tewkesbury Rugby Club this term to compete in the Tag Rugby festival. Although some of our team had not played tag rugby before, they were really keen to try out a new sport and to play as a part of a team in a sports event.
Led by our captain, William, the team performed brilliantly throughout the evening. And despite the fact that they had not practised together at all, they managed to win 5 matches out of 7. We were unfortunately defeated by Tewkesbury C of E Primary School 2-0 and Mitton 5-2. However, the team's spirits remained high and positive. With some excellent tries by Ruben, Matthew, William, Isobel, Charlotte and some fantastic defence by Charlie, Owen, Freddie and Jordan, the team looked very skillful! The thing that stood out most, however, was the team spirit. The players smiled consistently, cheered each other on, supported even when they were subs and congratulated each other on each of their wins. They really represented our school well. Well done to all of our players for their efforts and attitudes and congratulations to Isobel and Ruben for their acheivements in gaining School Games bands.
Squad: William (captain), Charlie, Jordan, Freddie, Owen, Ruben, Charlotte, Isobel.
Tirlebrook Primary School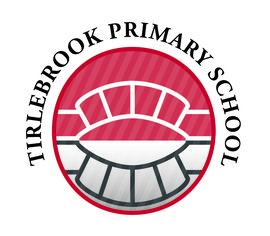 Tirlebrook Primary School is highly committed to PE and school sport. The School Games and its associated values of Respect, Passion, Determination, Self Belief, Honesty and Teamwork are the essential embedded foundations of our approach to PE and school sport as we continue to develop a vibrant curriculum and an exciting array of wider opportunities that promote high quality learning, contribute to healthy lifestyles and provide a breadth of opportunities to organise, participate in and lead in a variety of sports and activities. We are delighted that we are currently holders of the Gold School Games mark - for the fourth successive year.
Want to find out more?
Visit the Tirlebrook Primary School website to learn more about the school