Year 4 Tewkesbury Football Competition
Tewk football competition
Our Y4 football team were extremely excited to enter the second round of the Tewkesbury Football League, held at Tewkesbury School this week.
With Keira leading the way as captain, the team began the competition with a positive attitude, great determination and fantastic teamwork. This effort most definitely helped, as they were able to draw with their first opposition, Ashchurch School. In the second match, despite their amazing efforts, they lost 1-0 to Twyning School. Oscar displayed some excellent defence skills, playing in goal for the entire event. He managed to save many goals for our team.
During their third game against Gretton, the team played brilliantly, however in the end, they unfortunately lost again 0-1. As you can see, the scores were very close!
In their final game, which seemed to be the most challenging, our fantastic team worked extremely hard to compete with Tewkesbury C of E School. George T scored an impressive goal! However, C of E came back with 2 goals, giving them the overall win in their game.
At the end of the competition, the results from round 1 and round 2 were combined to calculate an overall result for each school. Although our football team worked really hard and showed great improvements throughout the rounds, their points meant that they came 5th in the competition.
Ashchurch were awarded 4th position, Gretton in 3rd, Twyning in 2nd and Tewkesbury C of E School were then awarded the gold School Games medals and the winners overall.
Congratulations to all of the teams and a huge well done to our team for maintaining such a positive and respectful attitude.
Ewan and Keira were also congratulated as they received their School Games bands; Ewan received his band for honesty and Keira was awarded the passion band. Well done to both of you! Great to hear that your attitudes are being noticed.
Squad: Keira (captain), Oliver, Oscar, George T, George R, Paddy and Ewan.
Tirlebrook Primary School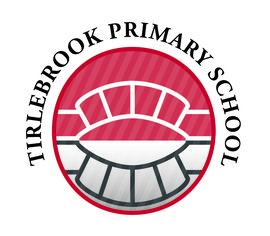 Tirlebrook Primary School is highly committed to PE and school sport. The School Games and its associated values of Respect, Passion, Determination, Self Belief, Honesty and Teamwork are the essential embedded foundations of our approach to PE and school sport as we continue to develop a vibrant curriculum and an exciting array of wider opportunities that promote high quality learning, contribute to healthy lifestyles and provide a breadth of opportunities to organise, participate in and lead in a variety of sports and activities. We are delighted that we are currently holders of the Gold School Games mark - for the fourth successive year.
Want to find out more?
Visit the Tirlebrook Primary School website to learn more about the school