Year 5 and Year 6 Tewkesbury Football League Round 2
Round 2 of the Year 5/6 Tewkesbury football league
This week, our Year 5/6 football team competed in the second round of the Tewkesbury Football League competition. They played a total of 3 matches, in which they won 2-0 against Mitton, with Rhys and Silas scoring 2 fantastic goals. They drew 2-2 against Carrant Brook, this time William and Silas scoring for our team.
In their final game, a probably their most challenging match, with only seconds to go, Tewkesbury C of E School scored a goal to enable them to win 1-0. Our team worked extremely hard in defence and continued to work as a team to play to the best of their ability.
At the end of the event, all of the points were amalgamated together from both round 1 of the competition and round 2. The team waited in anticipation...
In first place, Tewkesbury C of E with 28 points
In second place, Carrant Brook gained 20 points
And in third position, proudly accepting a bronze Move More medal, Tirlebrook School with 18 points!
The team were in joint 3rd position with Twyning, however based on goal difference, Tirlebrook tackled their way to victory!
It was an extremely successful event and a very close competition. The team worked extremely hard, led by our goal keeper (Joshua) who defended many possible goals.
The whole team really performed well, both individually and as a team. They represented our school superbly. We are very proud of you all.
Congratulations to Joshua and Silas also, who were awarded a School Games band for their determination (Joshua) and passion (Silas).
Thank you to our wonderful staff team; Mrs Assheton and Mrs Tyrrell, who again, braved the cold, winter weather to support our team.
Tirlebrook Primary School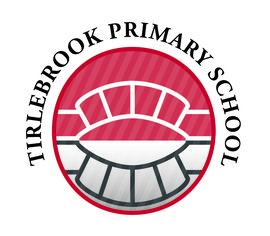 Tirlebrook Primary School is highly committed to PE and school sport. The School Games and its associated values of Respect, Passion, Determination, Self Belief, Honesty and Teamwork are the essential embedded foundations of our approach to PE and school sport as we continue to develop a vibrant curriculum and an exciting array of wider opportunities that promote high quality learning, contribute to healthy lifestyles and provide a breadth of opportunities to organise, participate in and lead in a variety of sports and activities. We are delighted that we are currently holders of the Gold School Games mark - for the fourth successive year.
Want to find out more?
Visit the Tirlebrook Primary School website to learn more about the school