In every kind of weather Team TSM are always up for a challenge! The cross country challenge!
A determined and dedicated team of children from Year 5 and 6 set off to The Grove to take part in the Felixstowe Inter-Schools Cross Country competition in very wet conditions. Like everything our children do they did it will courage, enthusiasm and a real sense of team work!!!
Trimley St Martin Primary School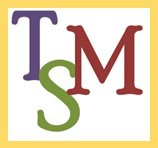 A vibrant and ever changing school that supports and enthuses the love and participation of sport and competition.
Want to find out more?
Visit the Trimley St Martin Primary School website to learn more about the school