The IPSSA Cross Country at The Royal Hospital School
40 children from across KS2, accompanied by Mrs Ross, Mr Childs, Mr Barnard and Mrs Lawrence competed in the IPSSA Cross Country event at The Royal Hospital School. With approximately 240 children racing in each race, TSM did really, really well. Most of our runners came in the top half of their race, with a 4th and 17th in the Year 5 boys race, placing them 7th overall against all the other racing schools. Well done to our super runners, Zac and Luke. As always, the children demonstrated their perseverance, team work and resilience by making sure everyone in the team completed the race. One of our runners even dropped back in the ranking to make sure their team mate completed the run!!! True sportsmanship!
Trimley St Martin Primary School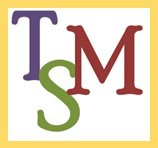 A vibrant and ever changing school that supports and enthuses the love and participation of sport and competition.
Want to find out more?
Visit the Trimley St Martin Primary School website to learn more about the school