Felixstowe Schools Area Sports Event
Monday 1st July, schools in Felixstowe came together to compete in the Area Sports event. 26 children from across KS2 went along to Trimley St Mary for an afternoon of sport and competition. After over 32 races Team TSM came a close 2nd behind Colneis Junior School. (Well done Colneis).
Trimley St Martin Primary School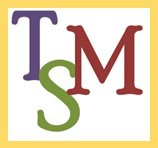 A vibrant and ever changing school that supports and enthuses the love and participation of sport and competition.
Want to find out more?
Visit the Trimley St Martin Primary School website to learn more about the school