Paarlauf 18th October 2022
Felixstowe inter-school continuous relay competition
Teams of 3 boys and 3 girls from Years 3, 4 , 5 and 6 from 6 Felixstowe schools took part in a continuous relay race called Paarlauf. Paarlauf was first introduced to Trimley St Martin Primary school by Mrs Maynard the school PE lead who had seen it while on holiday in the Netherlands. Before long this event became part of the Felixstowe inter-schools competition calendar and has been an event that hundreds of of Felixstowe school children have taken part in.
Trimley St Martin Primary School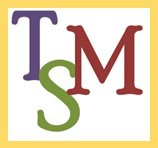 A vibrant and ever changing school that supports and enthuses the love and participation of sport and competition.
Want to find out more?
Visit the Trimley St Martin Primary School website to learn more about the school