4th Year in a row
Trimley St Martin and 5 other Felixstowe schools gathered at Felixstowe Leisure Center for the annual Year 6 Swimming Gala on Wednesday 7th February 2018. Of 28 races, Trimley St Martin came 1st or 2nd in 26 and 4th in two. A super effort and the trophy returns to TSM. We look forward to the next competition in Bury St Edmunds in July.
Trimley St Martin Primary School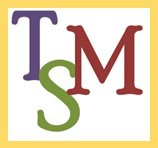 A vibrant and ever changing school that supports and enthuses the love and participation of sport and competition.
Want to find out more?
Visit the Trimley St Martin Primary School website to learn more about the school