Quadkids athletic competition
10 Year 3 and Year4 children travelled to Ipswich to take part in the Under 9's Quadkids event cancelled from the summer term. The team competed in running, throwing and jumping athletic events. Great fun and great achievement made by all.
Trimley St Martin Primary School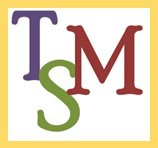 A vibrant and ever changing school that supports and enthuses the love and participation of sport and competition.
Want to find out more?
Visit the Trimley St Martin Primary School website to learn more about the school