Barnehurst Junior School
A two-form entry school in Bexley, Kent that is hugely enthusiastic in bringing out the huge potential of all our children in PE and Sport.
School Games Mark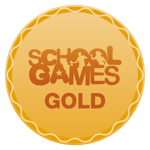 Barnehurst Junior School achieved Gold award last year.
Recent events
Barnehurst School Games Day
12th July 2019
A day of athletics events and competition. Field events in the morning and track in the afternoon in front of parents and the rest of the school.
Year 5/6 Mixed Kwik Cricket Finals
2nd July 2019
Schools who finish 1st in the Mixed Kwik Cricket Heats will progress to the borough finals. Full details of this event will be given to the winners as and when they qualify.
Year 5/6 Tri Golf
24th June 2019
This competition will consist of a number of Tri Golf Skill Challenges run by 'Sports Leaders'. Pupils do not have to have had any experience of Tri Golf as they will be shown how to play on the day. The focus on this event is on engagement and enjoyment. Full details can be found in your School Games Handbook. Entry for this event opens on 7th May and closes on 24th May.
Want to find out more?
Visit the Barnehurst Junior School website to learn more about the school