Edge Hill Junior School
Edge Hill is a junior school on the outskirts of Burton Upon Trent.
Always keen to take part in competition, the pupils at Edge Hill never fail to jump at the opportunity to represent the school in a range of sports - even ones they've never heard of! And it is so gratifying to hear of them taking up these sports in their own time.
School Games Mark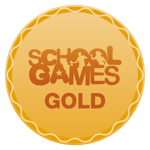 Edge Hill Junior School achieved Gold award last year.
Recent events
Sportshall Athletics (large schools)
26th February 2019
Football Year 5/6 Girls
28th November 2018
Year 3/4 Football
23rd October 2018
Want to find out more?
Visit the Edge Hill Junior School website to learn more about the school