Eldon Primary School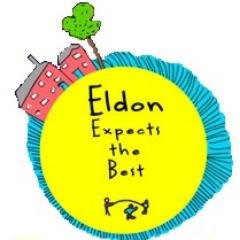 Eldon expects the best...Let's be the best that we can be!
At Eldon Primary we aim to maximise children's achievement by removing barriers to learning through a varied, inclusive curriculum delivered in a safe, stimulating environment. We are committed to the development of the whole child, creating happy, confident and independent children who are enthused by learning. We aim to ensure that every child will be provided with an opportunity to shine and be successful building self-esteem and a positive sense of well-being.
School Games Mark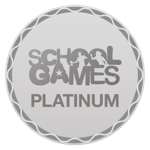 Eldon Primary School achieved Platinum award in the most recent year School Games Mark was awarded.
SUMMER ONE - LOTS OF FUN
Highlights: Chance to Shine Day, Walk to School Week Power Up Challenge, The Baton Relay, School Sports Crew voice heard, intraschool competitions and the Play and Movement Mentors expanding their roles! New Sports tried at the Jubilee Celebration Day
Super Spring 2
What a busy half term this has been! New community links, curriculum links, a commando and competitions!
Recent events
Girls Football Y3/Y4
18th May 2023
Girls football
U11 Girls Football
12th January 2023
Local girls football competition
Sports Hall Athletics Year 5 & 6 & Small Schools
25th November 2022
Sports Hall athletics event
Want to find out more?
Visit the Eldon Primary School website to learn more about the school