Welcome to Fern Hill Sports News. Here you will find event details, with post-event blogs and reports
Fern Hill Primary School is a friendly school, with children from Nursery through to Year 6. With 2 playgrounds, a Reception outside area, plus 2 halls, there is lots of space for outdoor activities.
The school takes part in lots of inter-school sports activities, from London Youth Games qualifying events through to opportunities for participation in the younger year groups. Opportunities to play many sports are offered - football, netball, rugby, hockey, golf, Multi-skills, table tennis...... not to mention archery, fencing, skipping, boxercise, karate, gymnastics and many more.
There is an annual Sports Day, a charity sponsored run, active learning initiatives in other parts of the curriculum in addition to the twice-weekly PE lessons. Many of the after-school clubs are sport focused, encouraging children to try new sports and activities.
School Games Mark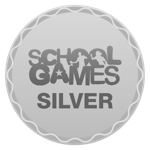 Fern Hill Primary School achieved Silver award in the most recent year School Games Mark was awarded.
Recent events
Kingston Primary Schools Football Competition, Yr 4 boys
25th January 2023
Kingston Primary Schools Girls Basketball Competition - Yr 5 & 6
24th January 2023
Kingston Primary Schools Swimming Gala, Yr 5 & 6
20th January 2023
Want to find out more?
Visit the Fern Hill Primary School website to learn more about the school