Fleetwood Flakefleet Primary School
Flakefleet believes and strives to produce successful learners, confident individuals and responsible citizens.
Flakefleet Primary School is situated in Fleetwood, North West England. It is a large school with children aged 2-11. We strive to achieve our best and produce confident pupils who enjoy learning and are motivated to achieve the best they can now and in the future. Pupils become increasingly independent and are able to take the initiative and organise themselves and have a sense of self-worth and personal identity. We encourage pupils to work cooperatively with others and contribute to society.
School Games Mark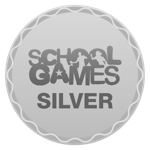 Fleetwood Flakefleet Primary School achieved Silver award last year.
Recent events
Wyre & Fylde Orienteering Competition
3rd May 2019
High 5 Netball
1st May 2019
High 5 netball tournament consiting of 9 schools with a squad rotation of 7,8,9 players
Wyre Schools Netball
17th April 2019
Wyre Netball League Fleetwood HighSchool
Want to find out more?
Visit the Fleetwood Flakefleet Primary School website to learn more about the school