Green Lane Primary Academy
Green Lane Primary Academy challenges every pupil to achieve their personal best and enhance their future opportunities in life.
Green Lane is a large primary school serving families mainly from the Acklam and Linthorpe areas of Middlesbrough, but is also the school of choice for many other families around the town.
In January 2017, Ofsted judged us to be a Good school.
"Your strong child-centred values and high expectations are at the heart of the school's work. Crucially, you have built a strong, cohesive and passionately committed team of leaders and staff who share your values, ambition and determination for every one of your pupils to be 'the best they can be'.' (Ofsted 2017)
We are very proud of our school and we value the strong partnership we develop with our families. We hope our website gives you an insight into what makes Green Lane a special place to learn and thrive.
Jackie Walsh (Head Teacher)
School Games Mark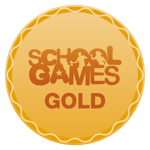 Green Lane Primary Academy achieved Gold award last year.
Recent events
KS2 Sports Day
27th June 2018
KS2 sports day for our school.
Tees Valley Cross Country
25th June 2018
Tees Valley County Final postponed from March due to bad weather !!
Y5/6 Girls Cricket Plate
19th June 2018
There are 2 cricket competitions this summer, a girl's one and a boy's one (both 8 aside). We will be running a championship and plate event on the same day just at two different locations. Unfortunately we can only have a maximum of 16 schools per cricket event, so it will be first come first served. As always the championship will be a bit stricter with the official rules. The game is still following all of the principles of Quick Cricket, however children in this event have to bowl over arm. Even if they stand still at the wicket, they must attempt to bowl over arm. If they deliver 3 consecutive no balls they will be allowed to bowl under arm, however as a batsman you cannot be bowled out from an under arm delivery. The plate can bowl all under arm if they wish.
Want to find out more?
Visit the Green Lane Primary Academy website to learn more about the school