Green Lane Primary Academy
Green Lane Primary Academy challenges every pupil to achieve their personal best and enhance their future opportunities in life.
Green Lane is a large primary school serving families mainly from the Acklam and Linthorpe areas of Middlesbrough, but is also the school of choice for many other families around the town.
In January 2017, Ofsted judged us to be a Good school.
"Your strong child-centred values and high expectations are at the heart of the school's work. Crucially, you have built a strong, cohesive and passionately committed team of leaders and staff who share your values, ambition and determination for every one of your pupils to be 'the best they can be'.' (Ofsted 2017)
We are very proud of our school and we value the strong partnership we develop with our families. We hope our website gives you an insight into what makes Green Lane a special place to learn and thrive.
Jackie Walsh (Head Teacher)
School Games Mark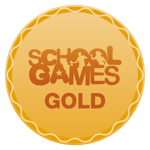 Green Lane Primary Academy achieved Gold award last year.
Recent events
Primary Cross Country
21st September 2018
Y3/4, Y5 & Y6 Girls and Boys There will be 6 races in which schools can enter teams of up to 6 children. The top 10 of each race will qualify for the Tees Valley Finals. First race will start at 10am. See cross country attachment.
Primary Boys Football
14th September 2018
Each school is able to enter up to 3 teams into the competition. All the games will be played on astro turf pitches. The winners of the comp will represent Middlesbrough in the National English Schools Cup and the Tees Valley Finals.
KS2 Sports Day
27th June 2018
KS2 sports day for our school.
Want to find out more?
Visit the Green Lane Primary Academy website to learn more about the school