Honeywell Junior School
Honeywell Junior School
We are a Junior School in Wandsworth with 360 pupils who love sport and fitness. We encourage all of our pupils to play sport in PE, and as well as our teachers, have enlisted specialist coaches from local sports clubs (hockey, cricket, football, netball and lacrosse) to further improve individual skill and knowledge.
Honeywell pupils take part in many events both inside and outside of school across a range of sports and activities. Take a look at our sporting adventures on this blog to see the breadth of our friendly and competitive fixtures during the year.
School Games Mark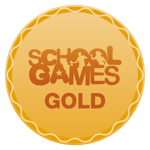 Honeywell Junior School achieved Gold award last year.
Recent events
Mini Boccia
27th November 2019
Sports day
8th July 2019
Whole school inclusive sports day
Sports day
8th July 2019
Inclusive sports day for every child in the school. All taking part in a minimum of 3 competitive activities.
Want to find out more?
Visit the Honeywell Junior School website to learn more about the school