Linthorpe Community Primary School
We serve a diverse and rich catchment area and enjoy the harmonious community we have created both within and beyond the school. At Linthorpe, children will be encouraged to explore and respect a range of cultures, languages, traditions and beliefs whilst developing their own identity.
Our Ethos:
Everyone is equal;
Everyone is different;
Everyone is welcome and
Everyone achieves their best.
At Linthorpe, we believe that Physical Education is vital and unique in its contribution to a pupil's physical and emotional development and to their health and well-being.
Through physical education we aim to inspire all pupils to succeed, develop confidence, skills and knowledge, to develop pride in their achievements, to encourage a pursuit for excellence, and promote fair play and respect.
School Games Mark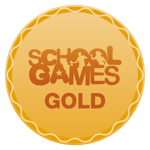 Linthorpe Community Primary School achieved Gold award in the most recent year School Games Mark was awarded.
Y3 Basketball Festival
6 boys from Y3 and 6 girls from Y3 represented Linthorpe today in the Middlesbrough SGO Y3 Basketball Festival.
Y5 Netball Festival
Some of our Y5 girls were given the opportunity to learn some new skills and make some new friends at the Middlesbrough SGO Netball Festival.
Recent events
Middlesbrough Y4 OAA Activities - Value Event
17th May 2022
Y4 Athletics Competition
8th April 2022
Intra school Y4 Athletics competition at the end of a 6 week club.
Y5/6 Dodgeball Competition
8th April 2022
Intra school Y5/6 Dodgeball competition at the end of a 6 week club.
Want to find out more?
Visit the Linthorpe Community Primary School website to learn more about the school