Little Parndon Primary School
Little Parndon Primary Acadmey is a safe, happy and caring school where everyone is accepted and treated with respect. Our children are encouraged to develop enquiring minds that will give them an important introduction to a lifetime of learning. We value home school partnerships and share the responsibility with you for educating your child, academically, socially and morally.
Our Vision At Little Parndon we are committed to creating a caring, safe and secure learning environment that inspires, motivates and challenges pupils. We believe our whole community (meaning children, parents, staff, governors, local residents and businesses) should be provided with the opportunity to develop their self-confidence, resilience and independence so they can fulfil their potential and aspirations.
Provide breadth and balance, ensuring cross curricular links and context for learning
Provide opportunities for pupils to develop their personal skills, talents and interests through a range of extra curricular activities
To create an open and transparent school
To ensure pupils have the key social, academic and creative skills
To maintain a happy school where every one is valued as an individual
To ensure equality of opportunities for all whilst remembering individual needs
To be reflective learners who constantly strive to improve
For the school, parents and local community to work along side each other in educating our children and one another
To maintain pupils moral and spiritual development through the school ethos
To promote and provide the highest academic achievement across the whole curriculum
School Games Mark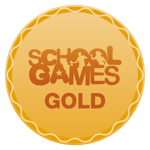 Little Parndon Primary School achieved Gold award last year.
Recent events
Mini-Olympics - Yrs 1/2 (am)
3rd July 2020
Mini-Olympics – Years 1/2 (am) Teams of 12 (if possible - smaller numbers can be catered for) A morning of fun activities where players work in a team to compete against themselves and others at throwing, jumping, running, tagging, dodging, crawling etc... Basically anything goes! Sports Leaders from Church Langley will be on hand to guide the teams through the activities. Please remind athletes to bring a named drinks bottle and clothing suitable for the weather conditions. Spectators are welcome.
Rapid Fire Cricket - Yrs 3/4
2nd July 2020
Rapid-Fire Cricket – Years 3/4 An extended morning of Rapid-Fire cricket fun. Teams of 8 players – maximum squad of 10 Morning of games and re-pooled groups, similar to 3tees but with greater challenge and skill. Winning Team to represent Harlow in the Level 3 County event on Monday 8th July 2020 at Billericay Cricket Club.
3 Tees Advanced - Yrs 1/2
26th June 2020
3 tees Advanced Cricket – Years 1/2 An extended morning of 3 tees cricket fun. Teams of 6 players - maximum squads of 9 New 3 tees rules apply (with the catching and 6 scoring rule) Winning Team to represent Harlow in the Level 3 County event on Monday 8th July 2020 at Billericay Cricket Club.
Want to find out more?
Visit the Little Parndon Primary School website to learn more about the school