Marvels Lane Primary School
An all inclusive school where we all be the best that we can be.
Be the best that you can be!
School Games Mark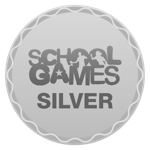 Marvels Lane Primary School achieved Silver award in the most recent year School Games Mark was awarded.
Recent events
Year 5/6 A/B Football
4th July 2019
Marvels Lane A/B teams vs Sandhurst 7A-side match at Bellingham Leisure centre.
Sports Day
26th June 2019
KS2 Sports Day. All children from Years 3-6 were split into teams according to their houses. We had 24 different teams with members aged 7-11. Points were awarded for achievement with each of the 22 activities and also for sporting behaviour. The overall winners were Epping Team 4 with 1,664 points. Sherwood 4 came second with 1,635 and Sherwood 4 came third with 1,621. Well done all of those who took part!
Year 5 Football
20th June 2019
Marvels Lane B Team vs Mottingham B team
Want to find out more?
Visit the Marvels Lane Primary School website to learn more about the school