North Ealing Primary School
North Ealing Primary School
North Ealing Primary School is a successful, inclusive and popular community school serving an area of Ealing known as Pitshanger Village.
We take part in many inclusive sports events run by our School Sports Partnership; Willow Tree.
Throughout the academic year we compete in Football, Tag Rugby, Athletics, Cricket, Tennis, Gymnastics and many more.
Please see our School Games Blog posts for updates.
Sport is great - GET INVOLVED!
If you want to be the best, you have to do the things that other people aren't willing to do.
Olympic swimmer - Michael Phelps
The joy I get from winning a major championship doesn't even compare to the feeling I get when a kid writes a letter saying: 'Thank you so much. You have changed my life.'
Professional Golfer - Tiger Woods
Never say never because limits, like fears, are often just an illusion.
Basketball Athlete - Michael Jordan
School Games Mark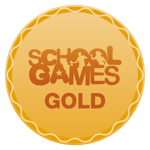 North Ealing Primary School achieved Gold award in the most recent year School Games Mark was awarded.
Competitions at NEPS
North Ealing Schools sports activities include: Netball, Football and many more.
Recent events
Year 5/6 Emerging Football
22nd September 2022
Year 5/6 Established Football
22nd September 2022
Year 5/6 Athletics A Team
27th May 2022
Want to find out more?
Visit the North Ealing Primary School website to learn more about the school