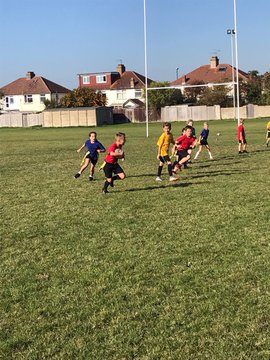 Southway Primary School
We are a three form entry primary school with 630 pupils and a Nursery.
Sport and physical exercise play a massive role in everyday life at Southway Primary School . All of our children from EYFS2 to Year 6 are fortunate to have coaching from a specialist sports coach who delivers exciting and engaging PE sessions. Alongside this, we also have a specialist Dance teacher who works alongside the children to choreograph and perform a dance to an audience at the end of each topic.
The children get to learn a wide range of sports, along with learning about the importance of nutrition and leading a healthy lifestyle. To build upon the fantastic work taking place during school time, we also provide a wide range of sporting clubs after school to enable children to learn new skills or to develop skills.
As a school we enter a wide range of sporting competitions to allow all children the opportunity to compete.
Our Bronze Ambassadors promote sports across the school and are responsible for leading inter-house sporting competitions and organising key events such as sports days. At lunchtimes our Playground Leaders organise and lead activities at lunchtime to get even more children active!
The aims for our school this year is to work alongside external agencies to offer our children more alternative sporting clubs such as K2ROO, Archery, Sailing, Climbing Walls and Scooter Riding to name a few.
We hope you enjoy our page and please look out for our latest BLOG to see what the children have been up to recently.
School Games Mark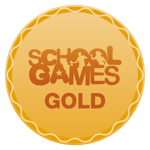 Southway Primary School achieved Gold award last year.
Recent events
Quicksticks Hockey
31st March 2020
Bognor Area Hi Five Netball
20th March 2020
Yr5/6 Keysteps Gymnastics
5th March 2020
Keysteps