Springfield Community Primary School
We use a cooperative approach to support children from our rich and diverse community to achieve educational and personal success. We aim to prepare our children for the world by bringing the world into our classrooms and 'taking our classrooms out into the world'.
We aim high
     We love learning
              We work together
                       We build confidence
                                            We stay positive
                                                    We respect others 
School Games Mark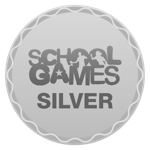 Springfield Community Primary School achieved Silver award last year.
Recent events
Primary School 5 aside football league round 2 for Primary Advantage Federation Schools
27th November 2018
Round two of the Primary Advantage mixed 5 aside football league.
Primary School 5 a side Football tournament
2nd October 2018
Mixed 5 a side football tournament. Entry limited to those schools who are part of the Primary Advantage Federation
School games day
29th June 2018
On this day children will participate in a number of sporting events
Want to find out more?
Visit the Springfield Community Primary School website to learn more about the school