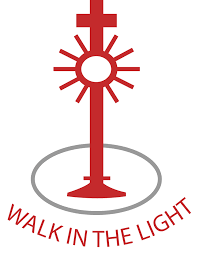 St Clare's RC Primary School
St Clare's is a small primary school in Acklam, Middlesbrough. We have a newly appointed sports crew this year who are eager to get going to make a real difference in our school. As a school we are very passionate about PE love taking part in School Games competitions against other schools in the area. We also enjoy participating in our own intra-house team events against our other class members. This year we are going for Gold again!
Meet our new Sports Crew!
Sophie, Matthew, Jonathon, Maddie, Tommy and Cole.
School Games Mark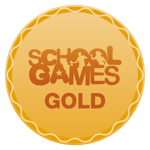 St Clare's RC Primary School achieved Gold award last year.
Recent events
Sports Day
12th July 2019
KS2 Sports Day
Y4/5 Orienteering
3rd July 2019
The Middlesbrough Orienteering event will be ran by CLOK and is a great opportunity to let children experience orienteering for the first time in a fun, friendly environment. Children don't need any previous experience or training, as help and assistance will be available on the day. This is the perfect opportunity to bring a large number of children, giving them the chance to represent their school. Teams are made up of 20 Year 4/5 children, 10 boys and 10 girls, and they run in pairs around a circular course from point to point, using a map to help them. Last year many schools brought more than one team so that they could fill a coach, this again is fine.
Y5/6 Girls Cricket Championship
20th June 2019
There are 3 cricket competitions this summer, a year 5/6 girl's, a year 5/6 boy's and the year 3/4 mixed summer smash. All 3 events are 8-aside, with the year 5/6 girl's event being girls only, the year 5/6 boy's being boys only and the year 3/4 mixed "Summer Smash" being 6 boys & 2 girls. For all 3 of the events we will be running a championship and 2 plate events on the same day, just at three different locations around Middlesbrough. As always the championship will be a bit stricter with the official rules, with the children in this event having to bowl over arm. Even if they stand still at the wicket, they must attempt to bowl over arm. If they deliver 3 consecutive no balls they will be allowed to bowl under arm, however as a batsman you cannot be bowled out from an under arm delivery. The plate can bowl all under arm if they wish.
Want to find out more?
Visit the St Clare's RC Primary School website to learn more about the school